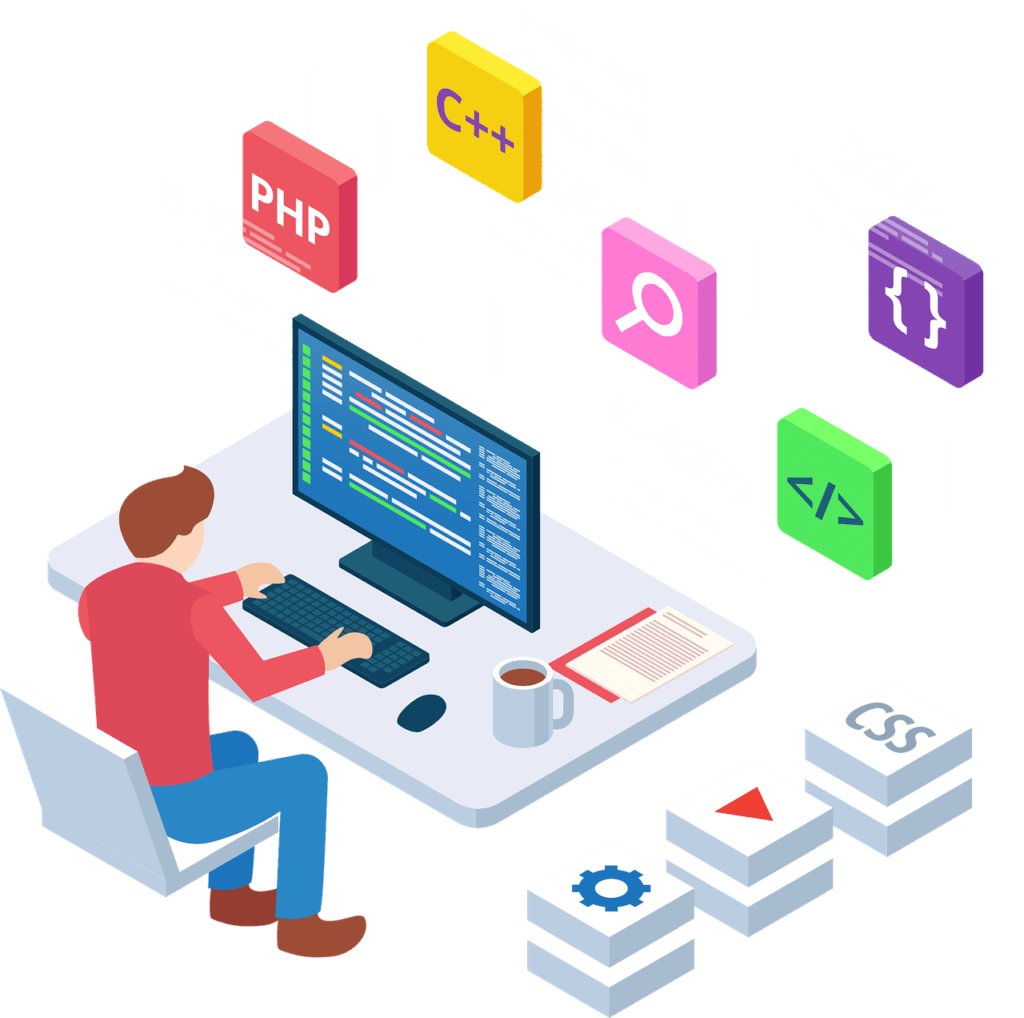 Web Development is the mechanics of a website, it deals with all the internal code that makes a website work. It is the functionality behind the design
Consider this analogy when building a car. The designer provides the design of the car while another would build the car by choosing its engine, Chassis, electricals and more in order for this car to become functional while maintaining the same design. Same goes for designing a website and developing it.
Do I need Web Development or Web Design?
Web Development is performed by a developer/ programmer who will be working on making your website functional in short your website will not work without a devveloper.
A well-designed website will be crucial in earning the Trust and Credibility of your customers. You may be the best at what you do however a poorly designed website will not reflect high quality of your business. Web Design should have an appealing look and feel to capture the attention of your audience. This is peformed by a designer.
Hence these two skillset are perfomed by different people. 
With the availablity of professional templates, web developers can produce websites that are suitable for many businesses without the need for a web designer. 
Are Templates Bad for websites?
While templates may not give you a unique site however you will have a lot of options to choose from with some great templates around. Templates are flexible with the ability to customise to suit most businesses needs. They are a great guide to help visualise end result.
Why use templates in website development?
Templates are great for Start-ups Businesses who are on a limited budget and would not want to spare themselves the higher costs of hiring a web Designer. Especially with such big variety available, great results can be achieved with the use of templates.
Tell me more about web development & functionality.
What about functionality in web development?
That's what it's all about, any functionality you add to the site will need our website developer to code. Examples would be smart forms that calculate auto quotes based on your criteria.
On occasion you can achieve these functionalities through a cost effective plugin, or you can opt to have it developed/customised as per your requirement.
So what are plugins and why do I need them?
Some functionality are available through already available plugins. These are either FREE , Subscription based (ie Monthly/yearly), or OnTime.
Despite some plugins having an associated cost, they can actually save you money. Generally speaking plugins are cheaper than a developer time (ie if you pay a developer for the hours it takes to do the same function). Plugins come with support, while development would need ongoing support.
So many decisions for a website! What do I do?
Ultimately there is no hard fast rule here. Everyone has a different requirements. This is where we come in, we review your needs, wants and nice to have. We advice you on exactly what you need and more importantly the most cost effective solution.
Talk to our team for a no obligation free quote now.